Celebrating your sponsored girl's birthday is a simple but impactful way that you connect her life with yours. In the same way that writing letters to her builds a meaningful connection with her, celebrating her birthday each year can do the same.
💡FYI: If you don't know how to find your sponsored girl's birthday in your account, follow these steps:
– Log in to your account
– Click on My Sponsorships in the left-hand menu
– You'll see your girl's birthday under her picture and name
Ways you can celebrate your sponsored girl's birthday
01 – Write her a card
Writing your sponsored girl a birthday card is very similar to writing her a letter, but serves a different purpose! Many of our rescued girls' lives have never been celebrated, much less on their birthdays. Because they grew up unwanted or neglected by their families, all of our girls need helpful reminders that their lives are valuable and worthy of celebration. Writing a birthday card, filled with encouraging messages from you and your family members, can serve as that reminder!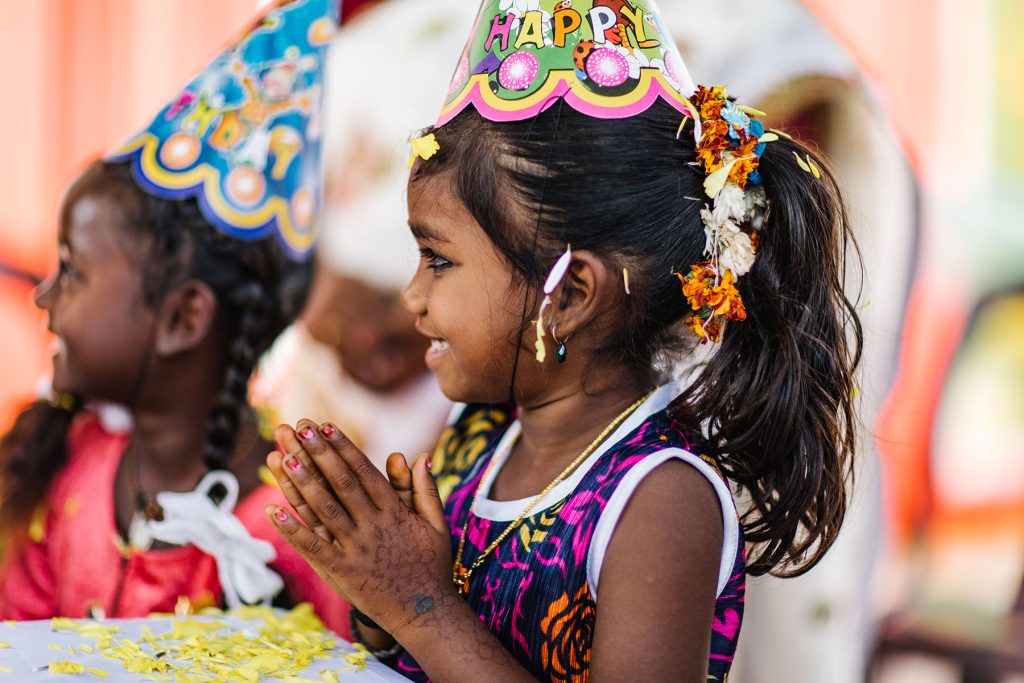 02 – Send her a gift
Another way you can extend your celebration of your sponsored girl's birthday is by sending her a gift. For logistical reasons, these gifts must be limited to something small that can fit in a flat envelope. We recommend sending her small gifts, such as stationery, stickers, a small journal, or a few pictures.
Mail your gifts and cards to Invisible Girl Project, 4804 Page Creek Ln, Durham, NC 27703 and we will hand-deliver them during our annual staff trip to India!
03 – Celebrate her at home
One of the sweetest memories you can make is by celebrating your sponsored girl in your own house! We highly recommend memorializing your sponsored girl's birthday by eating a piece of cake with your family, blowing out a candle on her behalf, or creating a card for her. These are great ways to get your whole family involved in the sponsorship journey and deepen your connection with your sponsored girl.