Right before Adasha's* daughter took her own life, she came to Adasha with a desperate plea: "you're the only one who can raise my baby."
Adasha's daughter was mercilessly abused by her husband for giving birth to a daughter, and not the son he desperately wanted. The abuse was so severe that Adasha's daughter took her own life to escape.
After her daughter's death, Adasha was the only one who would take in her one-year-old granddaughter: Sharona*.
This #GivingTuesday, we're helping Adasha share Baby Sharona's story.
The day we met Adasha was just one month after her daughter's death. She was still grieving the loss of her daughter, and just days before, a trafficker had offered to buy Sharona from Adasha for the equivalent of $200. Adasha wanted to protect her granddaughter and care for her.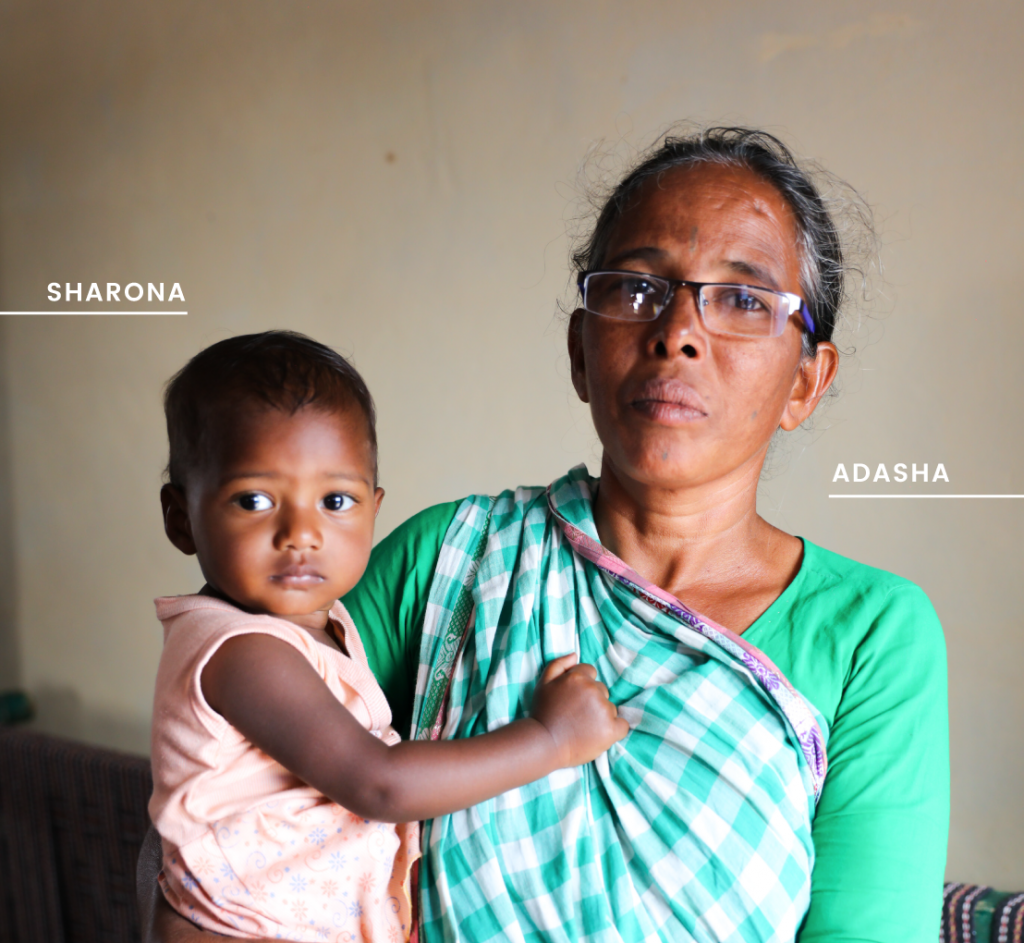 But Adasha didn't have what she needed to do this–she didn't have money to provide for food or the energy to raise another child. And she was still deeply grieving the loss of her daughter.
The day we met them was the day their story began to change.
Our team is on the field every day working to empower women like Adasha–ensuring they have the tools to care for their families. We rescue and care for baby girls like Sharona, prevent them from being trafficked, and ensure their safety. And we're scaling our work into new villages all across India to reach mothers like Sharona's and save their lives before it's too late.
Today, Adasha and Baby Sharona are thriving. Sharona is in our monthly sponsorship program, and she receives food supplements, COVID relief, and visits from a social worker on a regular basis. Our dream is that one day, Sharona will be strong enough to tell her story and fight for change in her culture.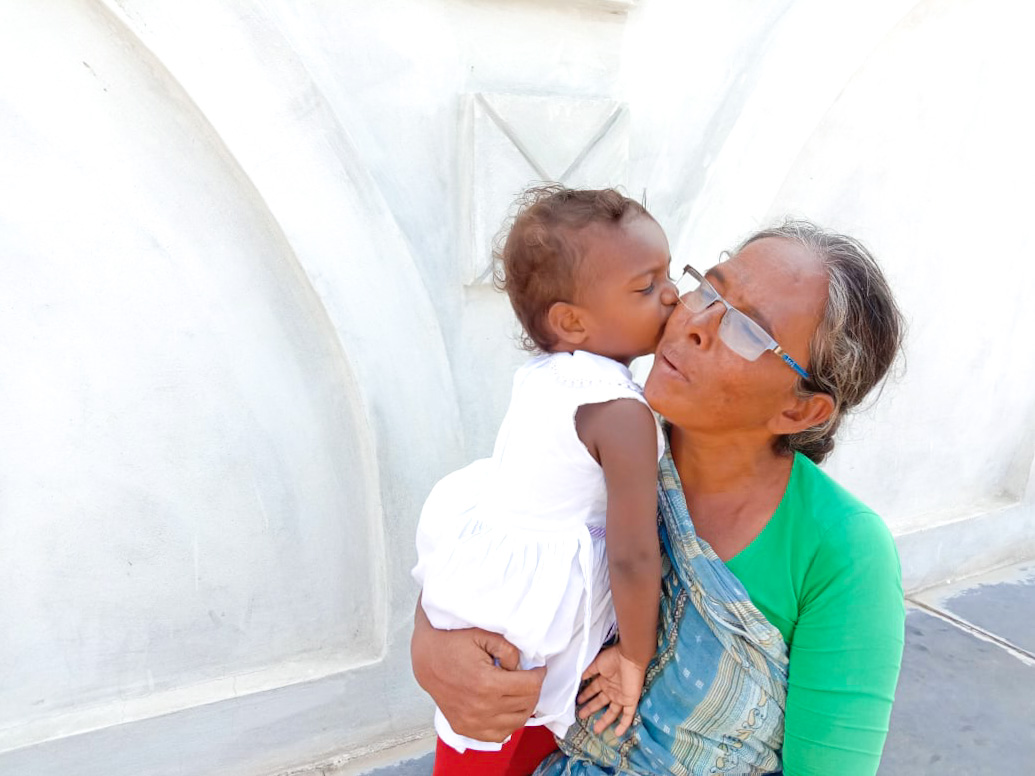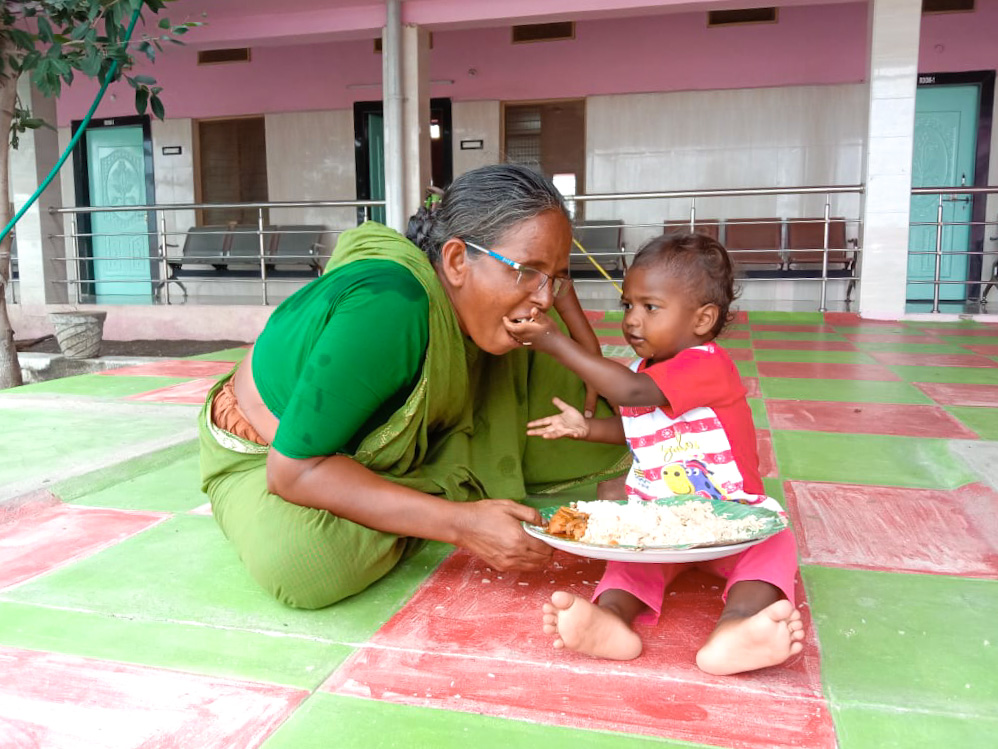 There are thousands of girls, mothers, and grandmothers in India who are just waiting to have their lives, their stories changed. You can help us reach them.
New stories of life and hope are written because of the support of people just like you. Become a member of The Story. Impact her story and help us make history by ending female gendercide in India.