Before you commit to sponsorship, please recognize how different IGP's Child Sponsorship Program is from other larger programs. Our sponsors serve an important role, beyond what may be expected from sponsors in a traditional sponsorship program. You have an opportunity to both invest financially in your girl's life and also in her as a person.

Each girl in our program is unique. She has been rescued from neglect, abandonment, trafficking or even potential death. She knows that.

Our program gives YOU the chance to tell her that she is indeed inherently valuable, special, and precious. So, as you choose to sponsor, we ask that you please make that commitment to write to your sponsored girl at least two times a year. We need your help and are grateful for your partnership in supporting and showing these precious girls that they are valued.
---
Sponsor a Girl who is living with Her Family in India
Located in one of the worst areas in India for female gendercide, one of IGP's partners in South India has already rescued over 200 girls from being killed. This partner forms relationships with village families and is able to determine whose pregnancies are considered at "high risk" of female infanticide. A pregnancy might be considered at high risk, for instance, when a family already has a girl child. IGP's Partner educates the parents and their extended families on the value of daughters, working intensively with each family to build familial bonds, with the help of social workers.IGP's Partner provides prenatal care for the mother and baby. Once a little girl is born, our Partner continues to support the family. Because of our Partner's success, these little girls have remained in their parents' homes and are thriving.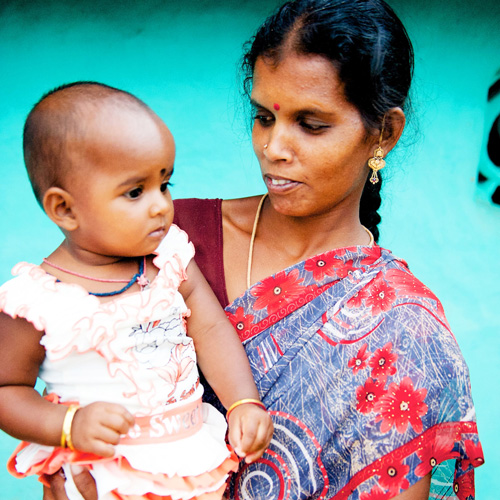 100% of your monthly sponsorship provides your child:
Monthly food supplements such as rice, milk powder, and lentils;
Education;
A savings account in your child's name, incurring 9.3% interest, for future education or trade training expenses, accessible to her when she turns 18;
The support of a community to teach her that in spite of what society may say, she is valuable.
---
Sponsor a Girl at IGP's Partner Home in South India
Invisible Girl Project's Partner home in South India cares for approximately 100 girls, who are orphaned, partially orphaned, or in danger of neglect or abandonment. IGP's Partner takes in these girls, teaching them that they are inherently valuable.
100% of your monthly sponsorship provides your child:
A safe home with a lovely garden, play area and a large, newly built dormitory;
Three square meals a day;
Education;
Support from care-givers 24 hours a day;
A social worker to help provide mental health-care needs.