Invisible Girl Project Brand Ambassadors support the mission of saving girls' lives in India by committing to circulating Invisible Girl Project's social media. This role is essential in helping to boost public attention and spread awareness of our mission.
YOUR ROLE
As a brand ambassador, we rely on you to help us spread the word across social media. These steps may seem like simple things that you do on social outlets every day, but commit to partnering with us in doing them and we can fight female gendercide together!
1. Turn on your notifications
Turn on your notifications on Instagram for IGP by going to our photo and clicking the three dots in the corner.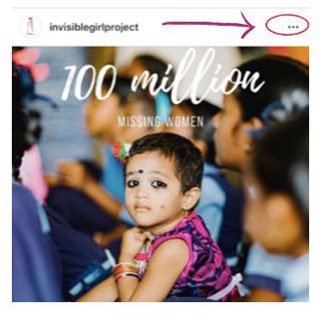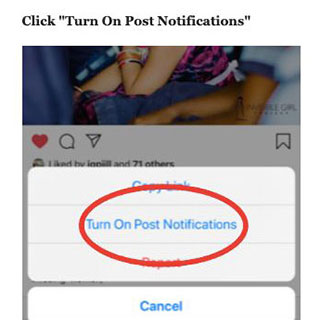 ---
2. Next, begin sharing three IGP posts a week
Sharing posts can include retweeting our tweets, sharing our Instagram stories, and reposting our Instagram or Facebook posts.
When you share an IGP posts feel free to add your own hashtags! This is a great way to help IGP get more eyes on our posts.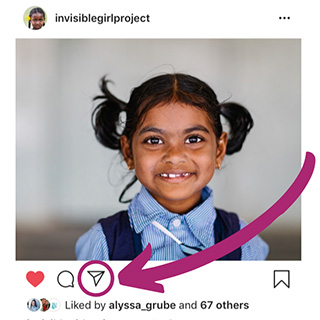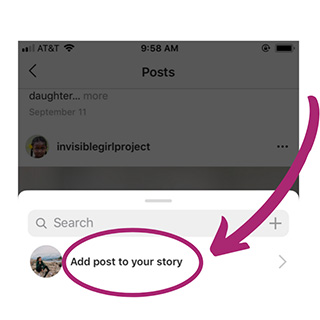 ---
3. Share your own IGP-related posts
Don't just wait for us to post, post your own content related to female gendercide on social media and tag us. Use some of our old posts, news articles, or information for our website to help you create your content.